Accutech Engraving, Awards & Gifts
(864) 292-9992
3500 Wade Hampton Blvd.
Taylors SC 29687
Monday through Friday
9:00AM to 6:00PM
Find us on Google and Facebook
Personalized Gifts - Embroidery - Promotional Items - Signs / Banners - Industrial Tags - Business Cards - Screen Printed T-shirts
Bright Silver Silhouette Photo Frame (4x6")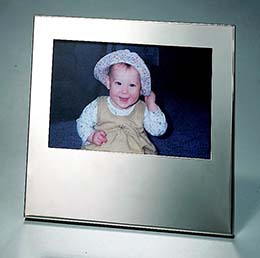 Engravable, bright polished, and non-tarnishing metal frame holds a 4" x 6" photo. Overall measurements are 7" x 6.5" and the backing is black cloth with a 2-way easel so the frame can be used either horizontally or vertically.
(September 2015)
Custom Printed Koozies & Drink Holders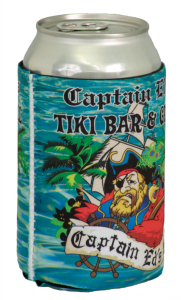 Print your own full color 12 oz drink holders. A perfect fit for soda and beer cans. These make great party favors and gifts at any wedding or corporate event.
"To have, to hold, and to keep your drink cold!"
(August 2015)
Religious Book Keepsake Box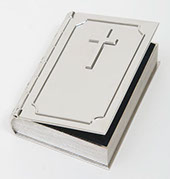 This box is made to look like a book. It's 3-1/2" tall by 2-3/4" wide and 1" deep with a cross on the cover. Three sides feature faux page edges and the fourth side is a faux book spine with "Old World" design embossings to complete the look of the "book". The lid or book "cover" is hinged and opens to reveal a lined compartment inside.
(August 2015)
"Taste the Rainbow" Tasting Set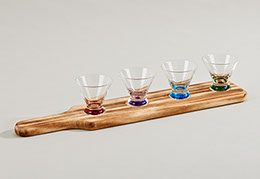 Bring a new meaning to "Taste the Rainbow" with this colorful tasting set including 4 cups measuring 2.5" in height, and a wooden holder measuring 17" in length. The wooden holder has a handle and 4 circular indents in the wood for the cups to sit in securely, both functional and fabulous. Your treats taste amazing but your presentation missing a little something? Don't risk adding something extra to your already perfect treats for that pop of color.
(July 2015)
Twelve Piece Party Set With Spoons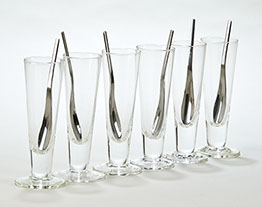 This 12 Piece Party Set would be great for any taste testing event, fully equipped with miniature spoons for scooping that last bit of temptation from the bottom of these 4.75" tall cups. Impromptu night with the girls? No problem. Go from taste testing to shot glasses in no time, just remove the spoons. Whatever your prerogative this set will bring a slim, sexy, modern feel to any event.
(July 2015)
© Copyright all images and content to Accutech Engraving & Awards 2019. All rights reserved.